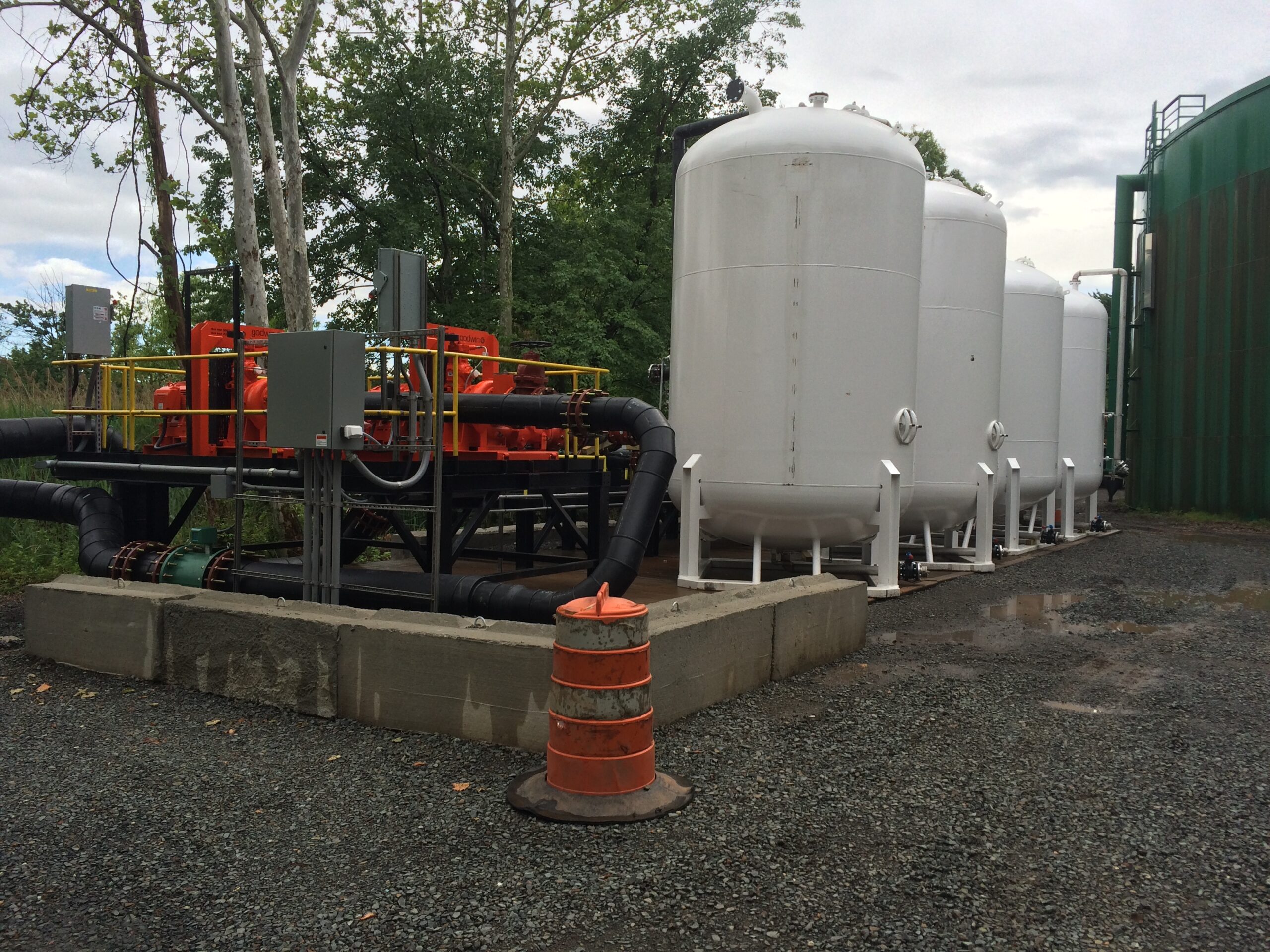 May 09, 2022
Water Treatment & Filtration
Temporary treatment system for emerging contaminants
Emerging contaminants that affect groundwater used for drinking water are becoming a frequent concern for water management, specifically in urban areas in the Northeast United States, where heavy manufacturing was historically prevalent.  As a result of groundwater contaminants percolating into earthen aquifers, water utilities are becoming increasingly aware and are beginning to plan for enhanced treatment to eliminate emerging contaminants.  The chemicals affecting groundwater are byproducts of commonplace manufactured products, such as Teflon and fire retardants.
In response to heightened levels of an emerging contaminant, Keystone Clearwater designed and installed a 2,500 gpm granular activated carbon (GAC) system on an accelerated timeline to allow a water utility to continue utilizing its groundwater wells for public water supply.  The existing 20" ductile-Iron piping (DIP) system was reconfigured to loop in a four-tank carbon filtration system, providing total reduction of the emerging contaminants.
To complete the project, approximately 300 feet of 16" HDPE pipe was installed below grade to allow for the connection of the GAC system where space allowed.  Keystone designed an elevated platform for the pumps and piping system to keep the system out of a flood zone.  The system was designed, procured, installed, and put in operation within a five-week period.