Overview—experts in building temporary pipelines
FieldForce™ offers turnkey management for all facets of temporary water pipeline projects for municipal water systems and general construction. Services include permitting and engineering, design, site visit analysis, ROW acquisition, water sourcing, materials and equipment procurement, installation, quality assurance inspection, hydrostatic testing, and operations.
With certified HDPE poly pipe fusion technicians on staff who have the ability to fuse pipe of varying sizes and pressure ratings, FieldForce can engineer solutions to challenging transfer operations such as extreme terrain, long-range pumping distances, high total dynamic head conditions, high pressure zones, and high velocity pumping.
FieldForce is experienced in installing above-ground and below-ground water transfer lines, including the installation of all necessary E&S controls and complete pipeline restoration.
Unlike other water transfer companies, FieldForce is managed by an experienced team of field operation specialists who understand the regulatory environment within which they operate and can execute all transfer projects in compliance and in an environmentally safe way.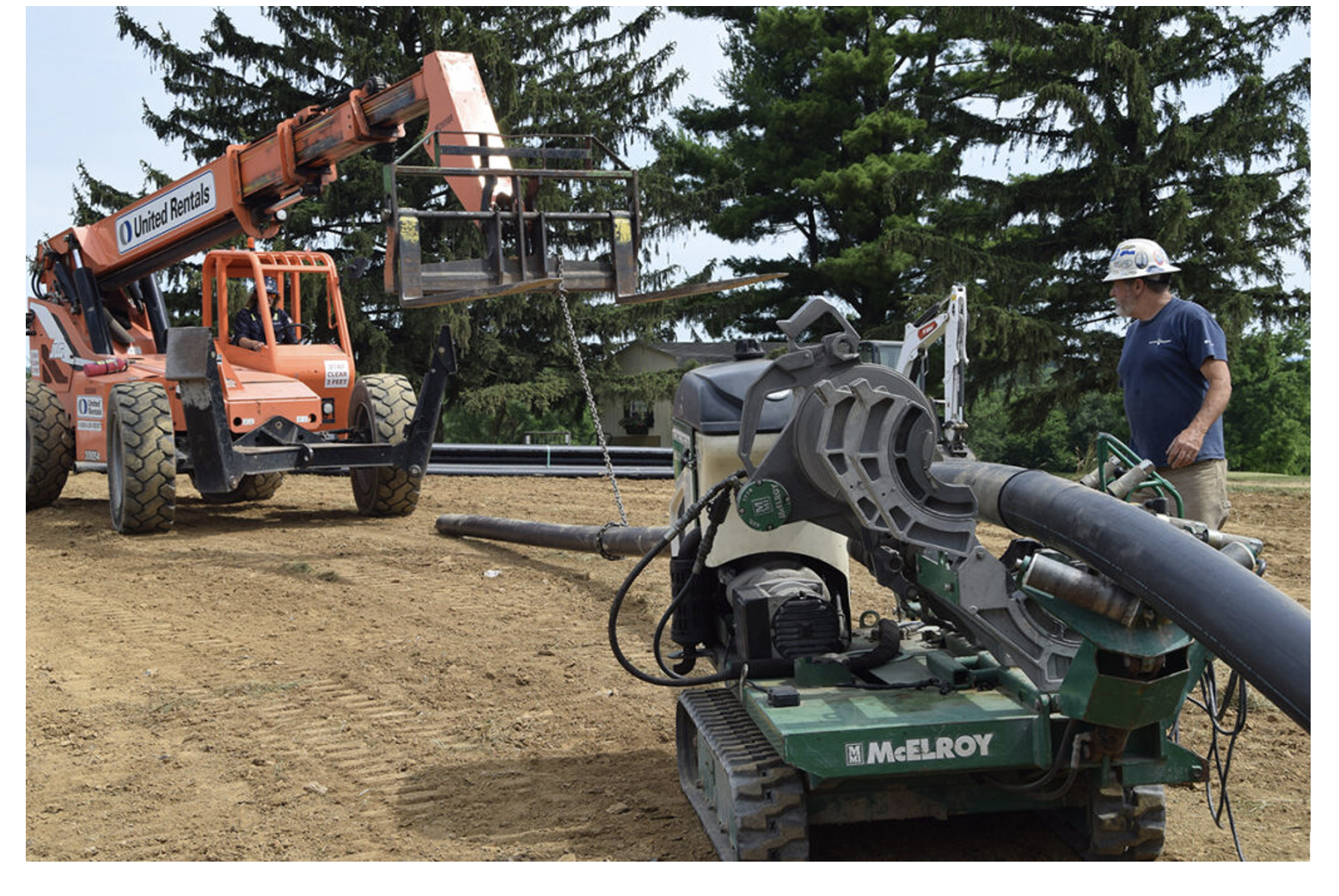 Environmental Protection
FieldForce maintains significant experience in the engineering, design, construction, and management of project designs and permits to ensure pipeline projects have minimal environmental impact and are planned appropriately. Our experienced team of seasoned professionals can properly and efficiently plan the installation of E&S controls, including trench plugs, water bars, filter socks, erosion control matting, and coffer dams. Likewise, FieldForce obtains requisite permits for stream and wetlands crossings where they cannot be avoided.
Temporary Bypass & Rapid Response
FieldForce's Rapid Response team stands ready to perform any complex pumping, piping, storage or filtration project for the water and wastewater industries. Service offerings include dewatering, bypass pumping, temporary storage, filtration of solids or emerging contaminants, and other construction-related rapid response services. Learn more about our temporary bypass & rapid response.