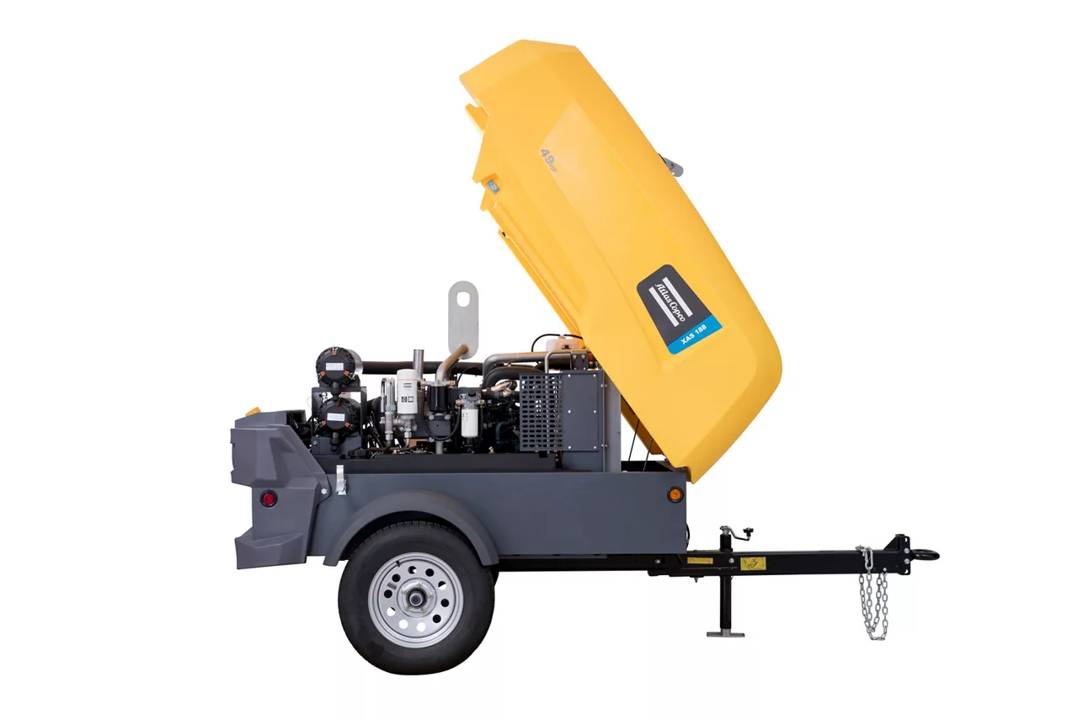 January 30, 2023
From Portable Compressors to Commercial Generators
FieldForce Equipment Sales & Rental: From Portable Compressors to Commercial Generators
We introduced our FieldForce division in 2022 as a natural extension of our commitment to providing quality service to our customers in the oil and gas, municipal, industrial, and construction markets. FieldForce makes it easy to get the best equipment for the job, whether you need pumps, compressors, generators, heating equipment, tanks and water storage, temporary piping, or solar hybrid light plants. We back it with round-the-clock support.
Quality products
As leaders in the water transfer business for more than a decade, we know equipment. FieldForce takes advantage of that knowledge and expertise to help you find just what you need.
Take, for example, Atlas Copco centrifugal pumps. Not only are these Atlas Copco pumps built to last, but they are easy to maintain, too. Technicians love their patented hinged swing door. It makes it easy to access the impeller and pump volute and replace worn components with minimal downtime, saving time and reducing costs.
Construction companies know the Atlas Copco name for their quality air compressors, like the XAS 188 and XAS 110. These small, portable compressors are workhorses. With heavy use in highway and construction, they are ideally suited for single tool applications and terrain that is uneven or difficult to access.
As the exclusive Atlas Copco Power Technique dealer in our region, FieldForce can supply these quality pumps, compressors, and generators to oil and gas, construction, municipal, and industrial companies in Pennsylvania and surrounding states.
Exceptional service
Our service-driven business is committed to safety, professionalism, quality, value, environmental excellence, and sustainability. We strive to consistently surpass our customers' expectations. You can rely on FieldForce for support, from sourcing equipment and providing specifications through delivery, installation, and set-up. We can even provide maintenance and monitoring on-site if required.
Quick quotes
Need a quote fast? We know you're in a hurry, so we'll get back to you quickly, usually in less than 24 hours. Ask us about current Atlas Copco financing deals and promotions, too.
How can we help you?
Have questions? With more than a decade of experience in the field, Keystone Clearwater's Outside Sales Representative, Doug Wiser, can help you find the solution to meet your specific needs. Doug leads the sales efforts for Keystone Clearwater's new division, FieldForce Equipment Sales & Rental. Contact him at dwiser@keystoneclear.net or call 1-717-508-0550.