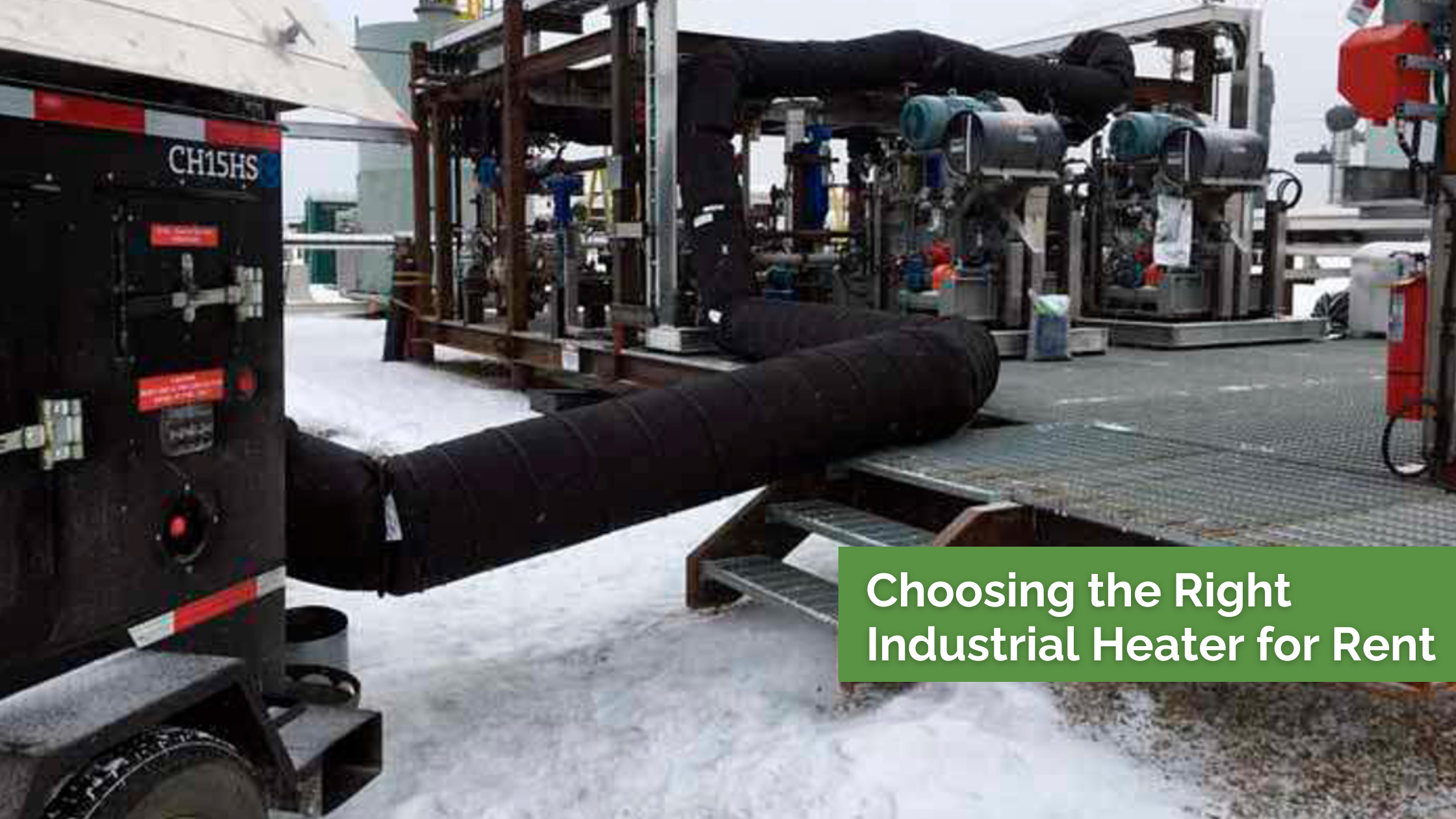 November 01, 2023
Choosing the Right Industrial Heater for Rent
Renting a heater is a fast and economical way to keep your project running during the winter season. Whether you need a ground thaw heater for an infrastructure project, need to keep equipment warm and functioning well, or need to regulate temperature to cure paint evenly, there are a few things you need to know when choosing an industrial heater for rent.
Three types of industrial heaters for rent
All industrial heaters are not the same. Here are three common styles used in construction, oil and gas, and the coating/painting sectors.
An industrial heater with magnetic heat generation offers precision temperature control, making it ideal for equipment thawing and deicing, surface preparation, and moisture control. Because this style of heater produces clean, breathable air, it can be used for worker comfort as well. This is especially useful to keep the work going during new building construction in the winter when permanent heating solutions are not yet installed.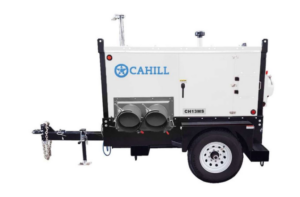 Click here to download the CH13MS spec sheet and learn more
Heaters with jet fan technology, like the Cahill Heating CH15HS, are effective, efficient, and economical, making them a top choice for many applications, including pipeline heating and drying, new construction, concrete curing, and heating wellheads. Did we mention they are environmentally friendly, too? Jet fan heaters don't produce greenhouse gases such as NOx or SO2 and they produce less CO2 as a result of using less fuel. Because it is more then 97% efficient, the CH15HS can save hundreds of dollars per day in fuel costs over other types of heaters.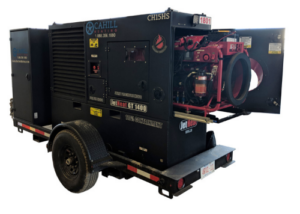 Click here to download the CH15HS spec sheet and learn more
Flameless glycol heaters are designed for safety and are ideal for use in "no flame" hazard areas. They have 150% containment in case an accident should occur. Commonly used for ground freeze/frost protection and during concrete warming/curing, they feature a fail-safe backup system for uninterrupted operation.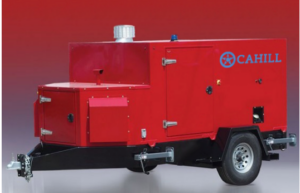 Click here to download the Cahill Glycol Heater spec sheet and learn more

Key features to consider when choosing an industrial heater for rent
Precision temperatures for crucial heating
Better for the environment
Safety
Clean breathable air
Cost-effective
Why choose an industrial heater for rent?
When deciding whether to purchase or rent industrial heaters, budget and project need, whether temporary or long-term, are important considerations. FieldForce offers equipment sales and rental but also provides delivery, installation, and service if maintenance is required. This assures your equipment will keep performing at optimal levels.
Expert solutions
Not sure whether renting or purchasing works for you? Questions about which heater would be a good choice for your project? Our experienced team can help you find the solution that works for your needs and budget. Backed by Keystone Clearwater Solutions' extensive experience in the natural gas industry, their FieldForce division brings that same expertise to the municipal, industrial, and construction sectors. Our well-maintained asset base is available for rental or purchase and our trained workforce can handle your delivery, installation and service process smoothly. Request a quote or call us for more information.